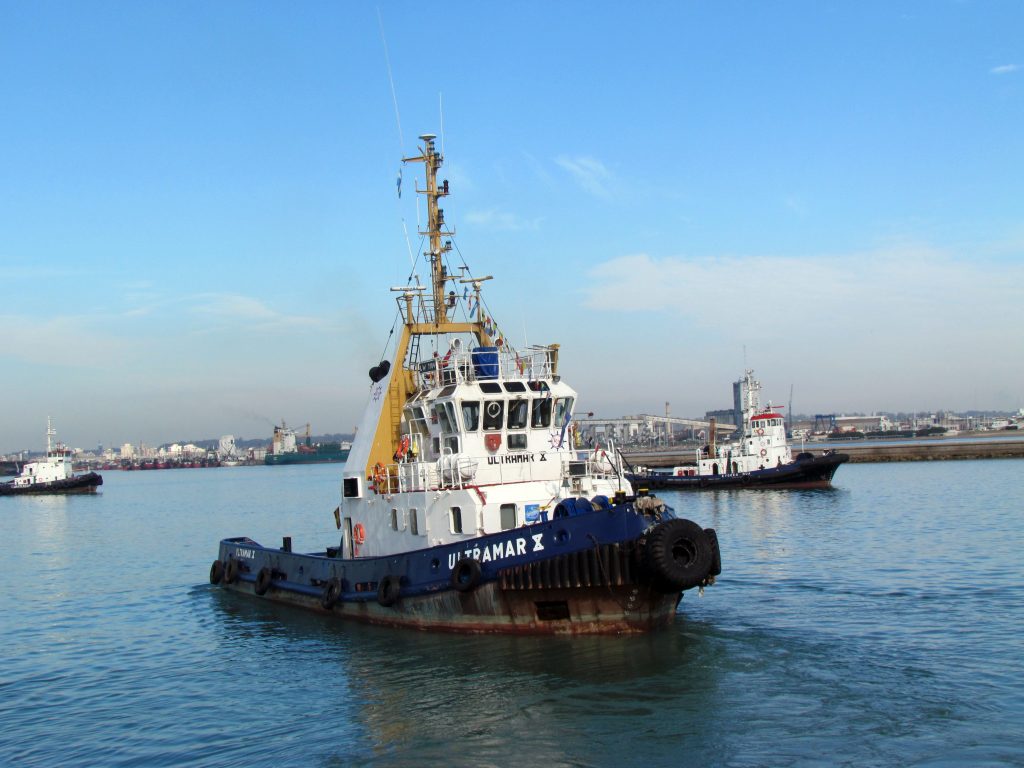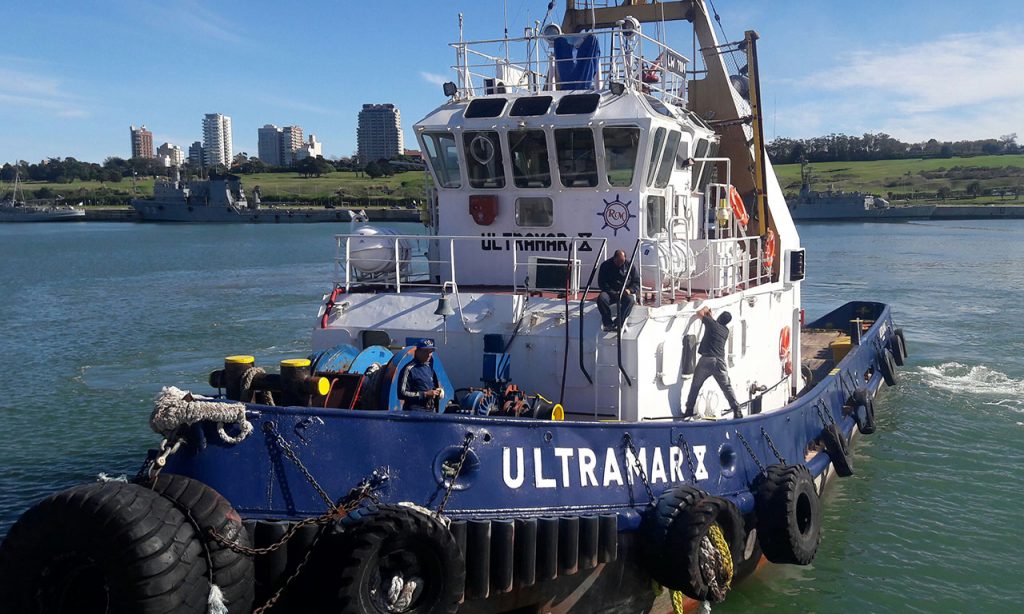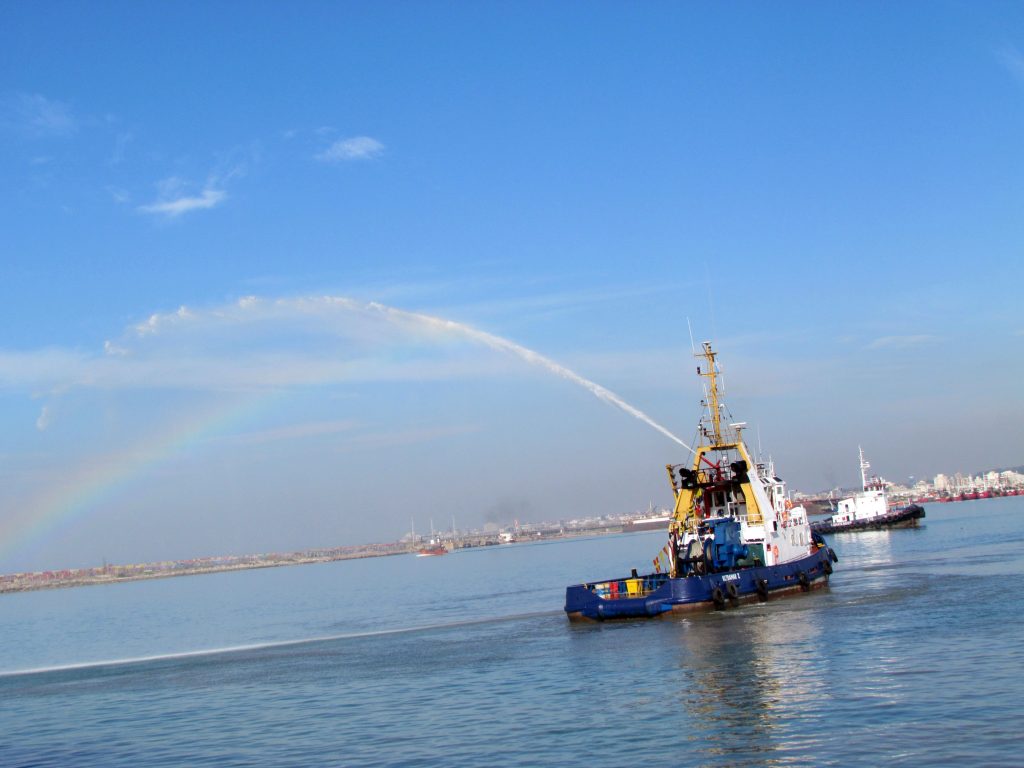 WE HAVE INCORPORATED A NEW UNIT TO THE FLEET
In a great and genuine entrepreneurial effort, we have incorporated the tugboat «Ultramar X», acquired from the colleague company «Antares Naviera S.A.». After a strenuous journey carried out by crew members of our company, the "Ultramar X" (renamed "Remarsa I") arrived at the Port of Mar del Plata on Friday at 11:50 pm. The tugboat has a power of 3100 HP (40 tons of bollard pull), azimuthal government system, and 28 meters in length, among the main characteristics.
We maintain the objective of constant improvement, to satisfy the needs of our clients and the port in general. With this, the Port of Mar del Plata meets the safety standards for the attention of ships of any size.
In this way, Remolcadores Mar del Plata S.A. now has three (3) tugboats in its fleet:
B/R «Cuarteador» (1400 HP, 19 Tn BP)
B/R «Kyokko Rua» (3200 HP, 42 Tn BP)
B/R «Ultramar X» (3100 HP, 41 Tn BP)